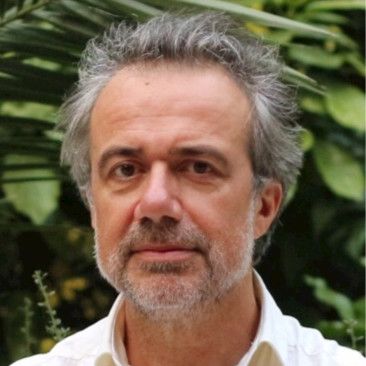 Christophe Egret
Christophe Egret is an Architect with over 30 years practice experience on local and international projects, with his formative years spent working with Norman Foster, Ian Ritchie, John McAslan,, Ken Armstrong, Nigel Coates and Ron Arad and Will Alsop, with whom he worked for 10 years as a director, managing, amongst others, the Peckham Library (winner of the RIBA Stirling Prize 2000), the Blizard Building for the Queen Mary Research laboratory in Whitechapel, the winning design for the Fourth Grace in Liverpool and the Manchester Millennium Village framework plan.

In 2004 he joined forces with David West, an Urban Designer, to create Studio Egret West, a dynamic cross platform workshop where architecture and urban design are not seen as separate skills, but rightfully reunited to create a unique working environment where city and building speak to each other.

Christophe is a frequent lecturer in architectural matters on subjects ranging from residential developments, sustainable communities, design participation, art and colour.

He also sits on member advisory boards, such as the the Whitechapel gallery, and is a member of the CABE Design Review Panel. He joined the board of the RIBA Trust.in 2008.

In 2012, the Sunday Times gave Studio Egret West the "Architect of the Year" award.