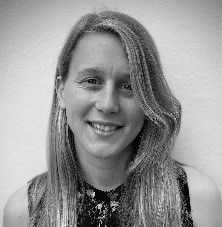 Claire Bond
Sustainability and Environment Lead
,
Department for Work and Pensions
Claire is a sustainability professional with experience driving sustainable improvement in the built environment from both the public and private sectors. In her current role, Claire leads sustainable improvement across the DWP portfolio of c.1,000 properties to deliver on the Department's Greening Government Commitments. As well as identifying, funding and implementing targeted projects to improve estate performance, Claire recognises the importance of creating a sustainable culture and looks to embed sustainability principles into wider estate strategy, BAU practices and encourage sustainable behaviours.
Claire's past experience includes developing the Department for Transport's Operational Sustainability Strategy and leading a Net Zero Carbon benchmarking exercise of the DfT estate; as well as experience with Atkins as an environmental consultant providing sustainability advice to multi-million-pound infrastructure projects including whole life carbon analysis.
The Department for Work and Pensions (DWP) is the UK's largest public service department, responsible for welfare, pensions and child maintenance policy as well as administering the State Pension and a range of working age, disability and ill health benefits to around 20 million claimants and customers a year. DWP delivers these services through a diverse and geographically dispersed estate of c.1,000 buildings, primarily made up of JobCentre Plus offices supported by a number of back office sites.