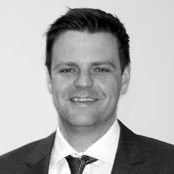 Steven Hearn
CEO and founding Director
,
Mid Group
Steven Hearn is the CEO and founding Director of Mid Group, which was formed in 2014. He has been pivotal in transforming the wider business into a leader of sustainable offsite construction. He see's offsite construction as the natural evolution of the built environment which has historically lagged behind other industries in terms of R&D. A civil engineer by profession, Steven was previously a Project Director at Laing O'Rourke, responsible for the delivery of a wide range of project types, including residential, research laboratories, education, commercial and waste water.
Mid Group is a relatively new name in the UK construction industry, but one that is making waves and disrupting the status quo.
An integrator rather than a traditional Main Contractor, Mid Group deploys BIM on 100% of their projects with an emphasis on Pre-Manufactured Value (PMV) and an 'MMC first' approach that has successfully delivered portfolios of work for key clients' with the following benefits:
Cheaper Net Build Costs (compared to traditional methods.)
Quicker construction programme
Improved Health & Safety standards
Enhanced sustainability credentials with opportunities for Net Zero Carbon
Better standard of quality for the end user.