Breakfast Briefing: The Future is Timber with Built By Nature
07 Jun 2023
The Timber Stage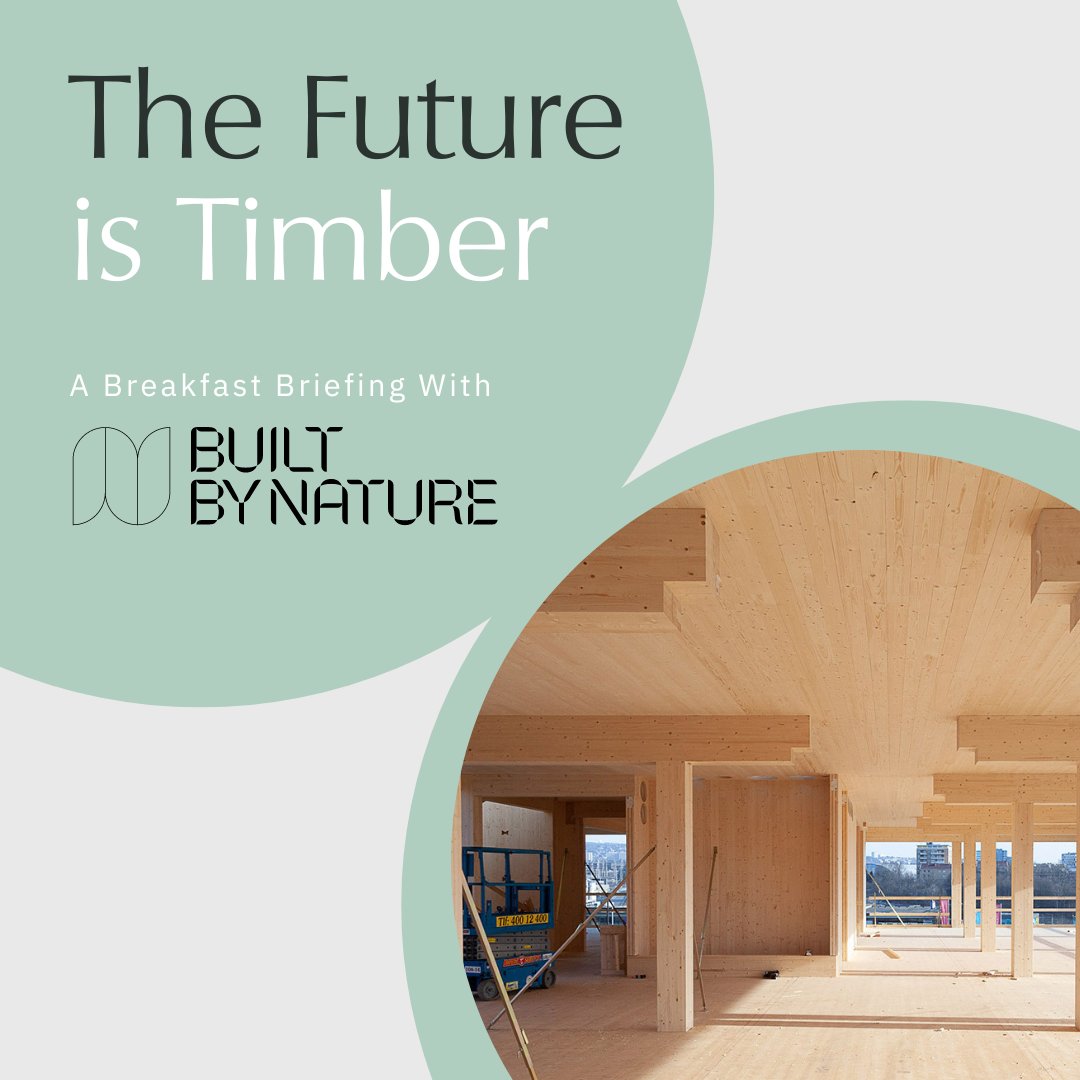 Developers seeking to adopt timber on increasingly large and complex schemes are joining forces with architects devising inventive methods of biobased construction. This Breakfast Briefing will spotlight projects by three Built by Nature Frontrunners, using timber and biobased materials for low-carbon health, housing and commercial development.
Built by Nature is a network and grant fund with a mission for our built environment to work in closer unity with nature through the increased use of timber and biobased materials. Our frontrunner network brings together organisations that are leading the way, adopting these low-carbon materials on developments and collaborating to create an unstoppable movement that is transforming the way that buildings are constructed.
Anna-Lisa McSweeney from White Arkitekter will speak about the practice's proposed design for the Velindre Cancer Centre in Cardiff, which aims to be the UK's "most sustainable hospital" when completed. Turning to commercial buildings, Alexia Laird will present Landsec's Timber Square in Southwark, central London; a 14-storey partial retrofit and vertical extension that looks set to create a new precedent for urban commercial development in the UK. Kelly Harrison from Whitby Wood will show us how we can build on top of our cities with timber, retrofitting existing buildings and vertically extending them, creating additional floor space and storing carbon on top of our existing built environment.
Finally, Andy Tugby from Human Nature will talk about the developer's plans for the Phoenix industrial estate in Lewes, where they have employed a phalanx of the UK's most renowned architects to transform this brownfield site into the country's largest timber residential development, a car-free mixed-use utopia set against the backdrop of the South Downs National Park.
Sponsored by
A Breakfast Briefing with Built by Nature