Evening Drinks Reception with Timber Development
07 Jun 2023
The Timber Stage
Timber Stage , Fringe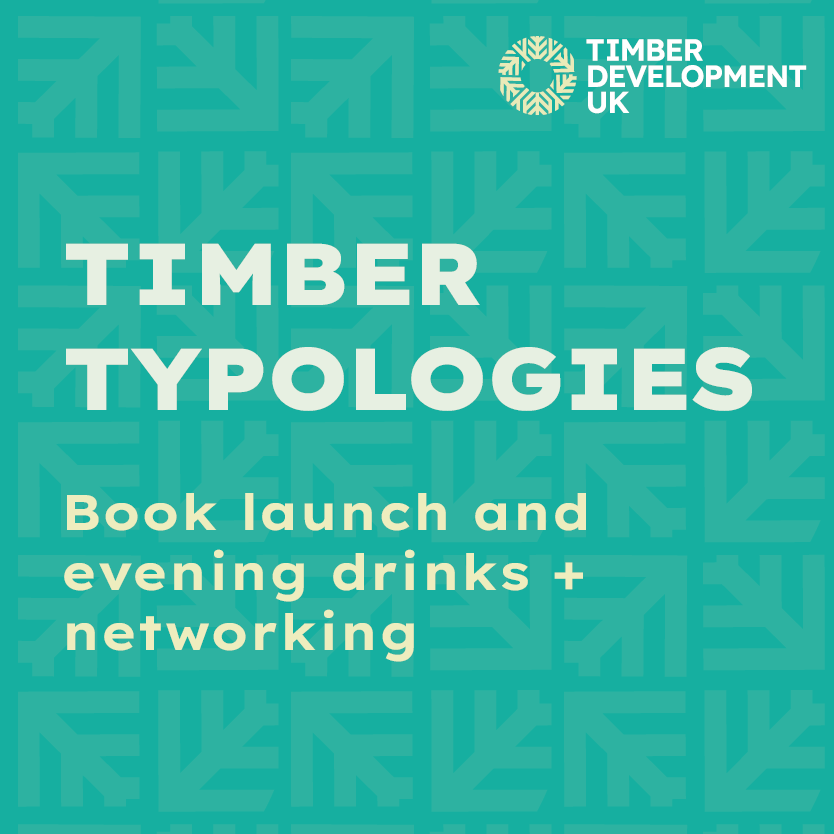 There is a lot of misconception and misinformation out there – and even within the timber supply chain. We might think we know exactly what we mean when we refer to 'timber frame', 'mass timber' or 'stick build'. But others might have slightly different definitions. We can't make progress if designers, clients, specifiers and engineers are talking at cross-purposes when they talk about timber.
The industry needs better information about the variety of timber systems and options which exist. That starts with using the right language to describe the system or the building approach. And that's why we've written Timber Typologies with Waugh Thistleton.
It is intended as a primer – a 'beginner's guide' – to all the different timber options. We hope that developers, policy makers and stakeholders will use it to inform their discussions with architects, developers and other specialists. It will help them understand the choices available to them - so they make the right decisions and deliver the best buildings possible.
Timber Typologies is the first in a trio of essential books. It will be accompanied by Timber Policy, which outlines different ways countries can promote timber use, and Timber LCA, demystifying lifetime carbon analysis for timber buildings.
Lowering the carbon footprint of our built environment is no longer a choice. It is a necessity if we want to maintain a habitable living environment. Timber can achieve this in many varied and beautiful ways. This book helps to show people how.'
Join us at this informal evening sessions to get your copy of this important new book, as well as to share thoughts and network from a busy week.
Hosted by David Hopkins, Chief Executive – Timber Development UK
Sponsored by